Inspiring and Connecting Young People in UK
The aim of our Inspiring and Connecting Young People in UK Project is to implement educational and micro-enterprise projects, provide personalised ICT training to build basic and work skills for the vulnerable and disadvantaged young British generation virtually. This will be from the comfort of their homes and in local community learning centres, undertake social welfare activities to reduce isolation, and give practical help. We link and create bridges between different groups, communities and individual clients. We provide an opportunity for youth nationally to develop work experience by virtual volunteering; keep in touch with family members, find or create employment, initiate E-commerce activities, improve motor and intellectual skills; improve feelings of self-worth, look and advocate for rights and entitlements, improve creative and social communication skills, find new interests and educational opportunities through use of the Internet and make new friends in a peer support group; and bridge the intergenerational gap.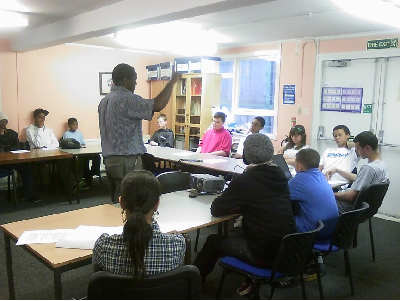 We will provide young people with supported opportunities to create charitable work experience from the comfort of their own homes or virtually by volunteering for Mend the Gap. Volunteering will be through undertaking fundraising (events, challenges, etc.), or helping out with office administration, fundraising, marketing, market research, communications, press releases, data entry, programme development and management, editing, web design, website hosting, website maintenance, website content management, event development management, IT training, and a host of other activities. We will support interested young people to develop their own websites for business and leisure and link them with similarly minded individuals and groups. We will also support interested young people to help sustain, scale-up and benefit from our ethical website hosting services and ethical bespoke safaris and volunteering activities through their social networks nationally and internationally using the power of the Internet, technology and social media.
Copyright Mend the Gap: Registered Charity No. 1143419 and
Company Limited by Guarantee No. 6655366 registered in England and Wales.
Registered Office: Mend the Gap, 9 Turnpike Close, Churchill, Winscombe, Avon, BS25 5NZ. www.mendthegap.org.uk