Bochoroke Village Self Help Group Project
The aim of this project is to assist the small 4,500 strong community of Bochoroke to access the basic rights to medicine, education, and clean water supplies. The Dispensary will allow local access to vital medicine – for which people would have travelled 10+ miles previously.
The remote Bochoroke village is located in the recently established Masaba North District in the newly created Nyamira County in Western Kenya. Statistics for the village indicate the cataclysmic depth and extent of poverty:
Per capita annual income is £24 compared with £1,118 in Kenya
More than 70% of the population live below the poverty line of $1 a day
Close to 70% of the villagers are chronically undernourished
1 in every 10 adults is HIV positive
1 in every 15 women dies in pregnancy or childbirth
At least 2 in 3 children go hungry every day.
0% of the population have access to piped water
0% have access to main sewer or septic tank
The major killer diseases in the village are easily and cheaply preventable diseases like malaria, anaemia, pneumonia, meningitis, tuberculosis, HIV/AIDS, measles and gastroenteritis.
Mend the Gap has provided the funding for the first phase of the Community Multi-purpose Centre for Bochoroke Village. This has been achieved through the charity's partners and its supporters. Mend the Gap helped the village make direct links with St Mary's Church, Langford, and All Saints Church, Wrington, and St John's the Baptist Church in Churchill in North Somerset; Tolerance International UK, and several individual and corporate supporters. Links from the UK are being continuously made with the Bochoroke village project, for volunteers, interns, students and adults to visit and work alongside the local residents on their projects.
The first phase comprised construction of a three-classroom Early Childhood Centre in Bochoroke village and provided the much electricity supply for the school. It also provided initial water supply through roof water harvesting. Fund-raising for Phase 2 of the project continues – this includes the finalisation of a social centre, hall, vocational and IT training centres and the building of a dispensary, resource centre, and kitchen from scratch – with a particular emphasis on female access to these facilities.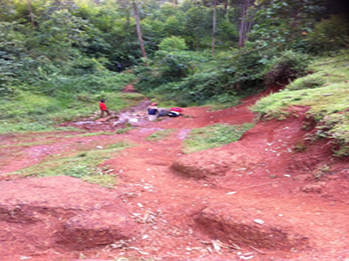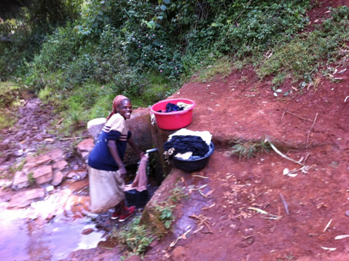 Educational programmes will be delivered within these new facilities to address cultural gender disparities: information will be offered about alternatives to traditional female circumcision; inherited male and female roles will be redefined and all villagers will be educated about public health issues such as malaria and HIV.
Phase 3 of the project will be the provision of water supply by sinking two boreholes and the construction of a staff house and guesthouse. The boreholes will be dug in two valleys to serve the villagers, multi-purpose centre project and 4 neighbouring schools.