Appeal for Knitters!
Can you help us make jumpers for school children in Kenya?
We are appealing for knitters and local knitting groups to come forward with an offer to donate some time and wool to knit jumpers for children ages 6 to 11. As the jumpers will be washed in the village river, 4 ply acrylic wool will be needed as pure wool will shrink. Wool can be purchased direct from us, if you are unable to obtain locally.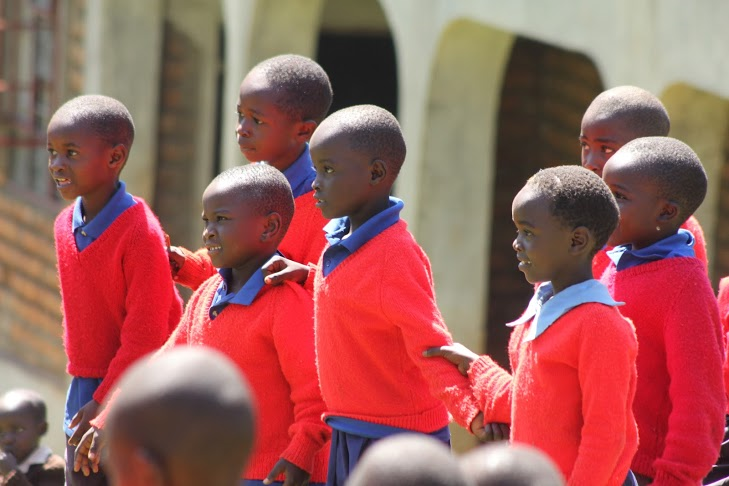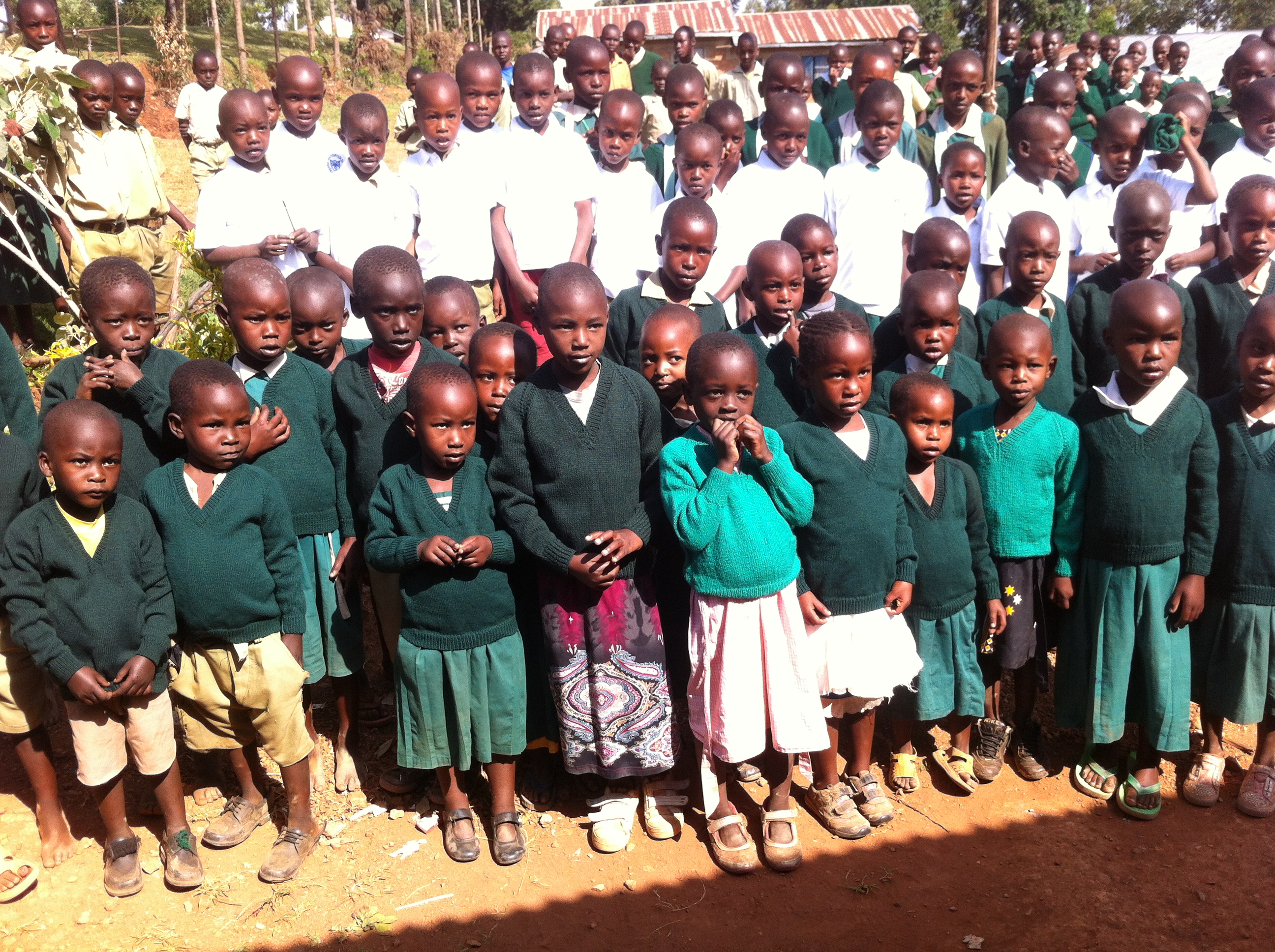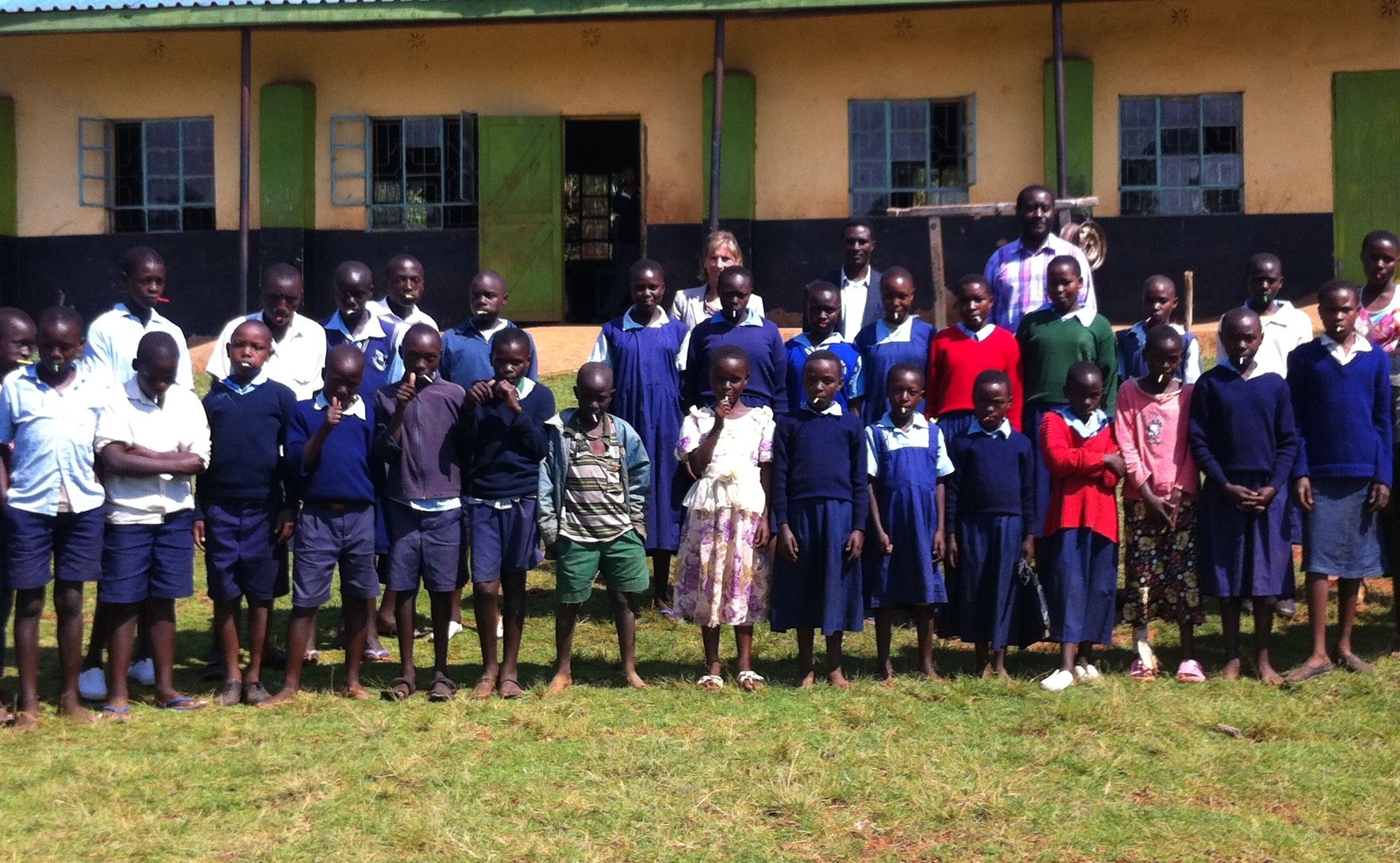 Not all children in the village can afford to go to school, so to wear a uniform is a visible sign of school membership. Hand knitted jumpers are preferable because they need to be particularly hard-wearing - they will be passed from family to family. In the windswept Kisii highlands where the school jumpers will be used, temperatures often plummet to below 4 degrees in the early mornings. The wind chill factor makes it feel even colder, especially for young children.
Without school uniforms, children are often sent home. Many such children drop out of education altogether and miss out on life's chances and a way out of the circle of poverty.
The knitting patterns can be downloaded below - the V-Neck Raglan Jumper really is our main priority, but please don't be put off by this as there is something for even a novice knitter to get involved in! If would like to join our growing number of school uniform knitters let us know! Or if you have any questions about which size to knit, would like to purchase some wool or need further guidance/assistance, please get in touch with Sylvia Pain (MTG volunteer co-ordinating this project) by email to: sylvia1p@mendthegap.org.uk.
Thank you for your support!
PATTERNS
NOTES: The wool has to be 4 ply acrylic wool because pure wool will shrink (if you have some other wool that is not 4 ply, please use double knitting or make the drop shoulder jumpers, hats or scarves). We can supply you with wool from our suppliers at cost + postage: £9.25 a cob (knits 2 to 2.5 jumpers) + £3.60 postage (same postage applies for up to 3 cobs!) or you can collect from us. You can also purchase 4ply acrylic wool from a number of wool shops and local suppliers.
Copyright Mend the Gap: Registered Charity No. 1143419 and
Company Limited by Guarantee No. 6655366 registered in England and Wales.
Registered Office: Mend the Gap, 9 Turnpike Close, Churchill, Winscombe, Avon, BS25 5NZ. www.mendthegap.org.uk