Fundraising Initiatives
The abuse of money and power is the root for all evil. There is more than enough wealth to feed and clothe all. Abject poverty is unjust, immoral and inhuman. Please help us mend the gap.
Please use your imagination and your initiative to raise funds to support our work. Find out how you can undertake fundraising initiatives by emailing fundraising@mendthegap.org.uk.
Perimart Marathon: Masai Mara - 15th to 18th August 2018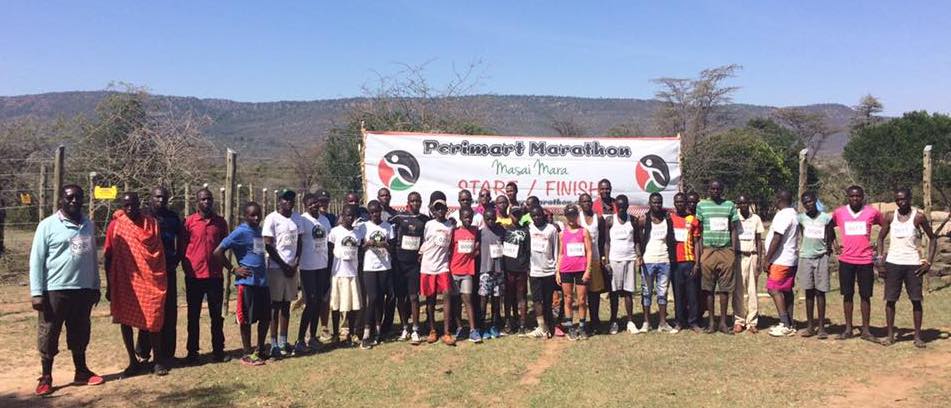 A marathon like no other in the home of long distance runners! The Marathon Adventure event will be held in Siana Location of Narok South District in aid of the activities of both Mend the Gap and Perimart International in Kenya.
Come and join ordinary folks doing extraordinary things for a fantastically good cause! It's a family friendly fun series of running, walking, partying, gigs, game drive safari and other exciting events!
For more information visit the website: www.perimartmarathon.com
Copyright Mend the Gap: Registered Charity No. 1143419 and
Company Limited by Guarantee No. 6655366 registered in England and Wales.
Registered Office: Mend the Gap, 9 Turnpike Close, Churchill, Winscombe, Avon, BS25 5NZ. www.mendthegap.org.uk